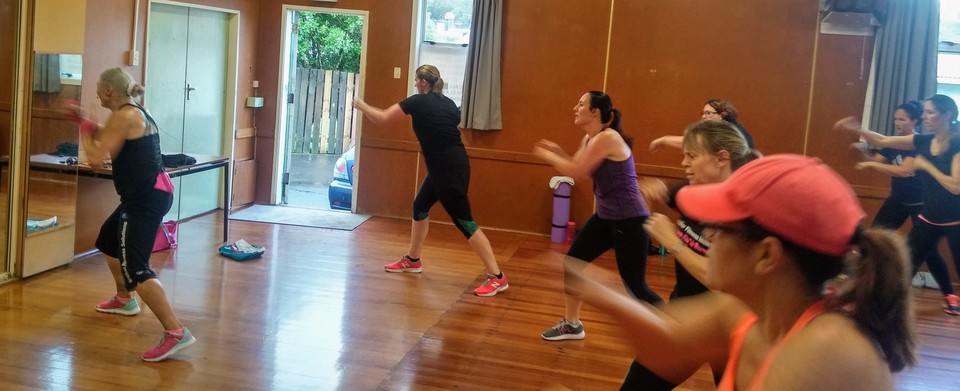 STELLAR FITNESS FIGHT-FIT CLASSES
Boost your fitness levels and let off steam with this non-contact, confidence-building martial arts-based group fitness class, designed for men and women of all fitness levels.
FightFit combines traditional and simple boxing and martial arts moves such as punches, elbows, knees, kicks and katas, from a range of different styles of fighting (e.g Muay Thai, Boxing, Tai Chi, Kickboxing) to work out your whole body and give you a fun and effective workout.
You can make the 40-minute class as easy or as intense as you want, and it allows for beginners to walk into a class and pick up moves that are designed into simple routines choreographed to energetic music giving you a fun and highly effective class.
BENEFITS:
- Improved co-ordination and agility
- Improved fitness levels, strength and endurance
- Great stress relief
- Builds self-confidence as you learn how to punch and kick correctly
- As it is done before you have breakfast, it is a great fat-loss tool, and you can burn up to 500 calories per class
WHAT TO BRING:
- Wear sneakers and clothes that you can punch and kick comfortably in
- A water bottle and towel, as you'll work up a sweat!!
WHEN: 6:10-6:50am every 2nd Friday

WHERE: Centennial Hall, 212 Newlands road

COST: $10 per class

THERE ARE LIMITED SPACES, BOOKINGS ARE ESSENTIAL. EMAIL KAT TO BOOK YOUR SPOT TODAY!!